6063 aluminum tube pipe
main alloy elements are magnesium and silicon, which have excellent processability, excellent weldability, extrude and electroplating, good corrosion resistance, toughness, easy polishing, coloring film and excellent anodizing effect. It is a typical extrusion alloy. 6063 aluminum alloy profiles are widely used in building profiles, irrigation pipes, vehicles, shelves, furniture, elevator, bar bars, etc. for their good plastic, moderate heat treatment strength, good welding performance and anodic oxidation treatment.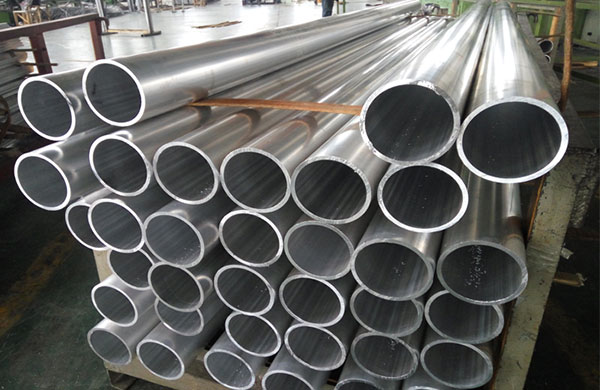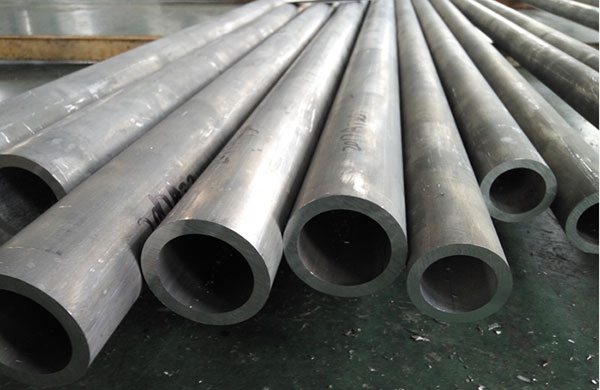 6066 aluminum tube pipe
is often used on alloy frame or rim. It is lighter and stronger than 6061 aluminum alloy.
6064 is generally used for a certain strength, weldability, high corrosion resistance of industrial structures, truck, tower building, ships, tramcars, furniture, mechanical parts, precision processing and other tubes, rod and so on.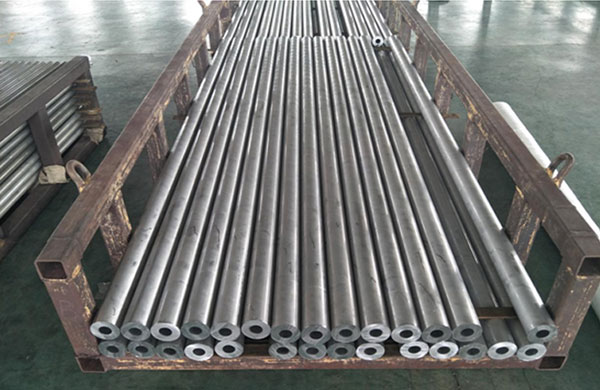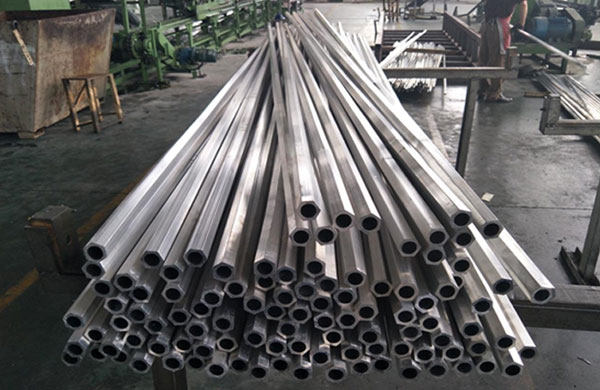 6A02 is of medium strength, high plasticity, quenching and natural aging in annealed and hot state, and the corrosion resistance of the alloy in this state can be compared with that of 5A02.3A21. The alloy of artificial aging state has intergranular corrosion tendency, but it can be machined and annealed, and the alloy can be welded and hydrogen atom welding and gas welding.
6162 aluminum alloy can be processed into various shapes and specifications of aluminum alloy. It is mainly used for manufacturing aviation equipment, daily necessities, building doors and windows, etc.
The main alloy elements of the 6262 alloy are magnesium and silicon, which have good machinability and corrosion resistance. They are extruded and cold worked tubes, rods, wires and wires. High stress mechanical parts for thread.
Specification:
Alloy: 6162 6262 6064 6063 6066 6A02
Temper: T1、T5、T52、T6、T62、T6511
OD: 3--130mm
ID: 3--100mm
Length: 1000mm--6000mm
Chemical Composition
Alloy
Si
Fe
Cu
Mn
Mg
Cr
Ni
Zn
Ga
V
Ti
Other
Min.Al
6162
0.4-0.8
0.5
0.2
0.1
0.7-1.1
-
-
0.25
-
-
0.1
0.15
Remainder
6262
0.4-0.8
0.7
0.15-0.40
0.15
0.8-1.2
0.04-1.4
-
0.25
-
-
0.15
0.15
Remainder
6064
0.4-0.8
0.70
0.15-0.40
0.15
0.80-1.2
0.25
-
0.25
-
-
0.15
0.15
Remainder
6063
0.2-0.6
0.35
0.10
0.10
0.45-0.9
0.10
-
0.25
-
-
0.10
0.15
Remainder
6066
0.9-1.8
0.50
0.7-1.2
0.6-1.1
0.8-1.4
0.4
-
0.25
-
-
0.2
0.15
Remainder
6A02
0.5-1.2
0.5
0.2-0.6
0.15
0.45-0.9
-
-
0.20
-
-
0.15
0.15
Remainder
Physical Property
Alloy
Temper
Wall thickness
/mm
Room temperature Test Result
Tension Strength/MPa
Yield Strength/MPa
Elongation/%
A50mm
A
Not less than
6162
T5、T5510、T5511
≤25.00
255
235
7
6
T6、T6510、T6511
≤6.30
260
240
8
-
>6.3-12.50
260
240
10
9
6262
T6、T6511
all
260
240
10
9
6063
O
all
≤130
-
18
16
T1
≤12.50
115
60
12
10
>12.50~25.00
110
55
-
10
T42
≤12.50
130
70
14
12
>12.50~25.00
125
60
-
12
T4
≤12.50
130
70
14
12
>12.50~25.00
125
60
-
12
T5
≤25.00
175
130
6
8
T52
≤25.00
150-205
110-170
8
7
T6
all
205
170
10
9
T66
≤25.00
245
200
8
10
F
all
-
-
-
-
6064
T6、T6511
10.0-50.0
260
240
10
9
6066
O
all
≤200
≤125
16
14
T4、T4510、T4511
all
275
170
14
12
T42
all
275
165
14
12
T62
all
345
290
8
7
T6、T6510、T6511
all
345
310
8
7
6A02
O
all
≤145
-
-
17
T4
all
205
-
-
14
T62
all
295
-
-
8
T6
all
295
-
-
8